Awards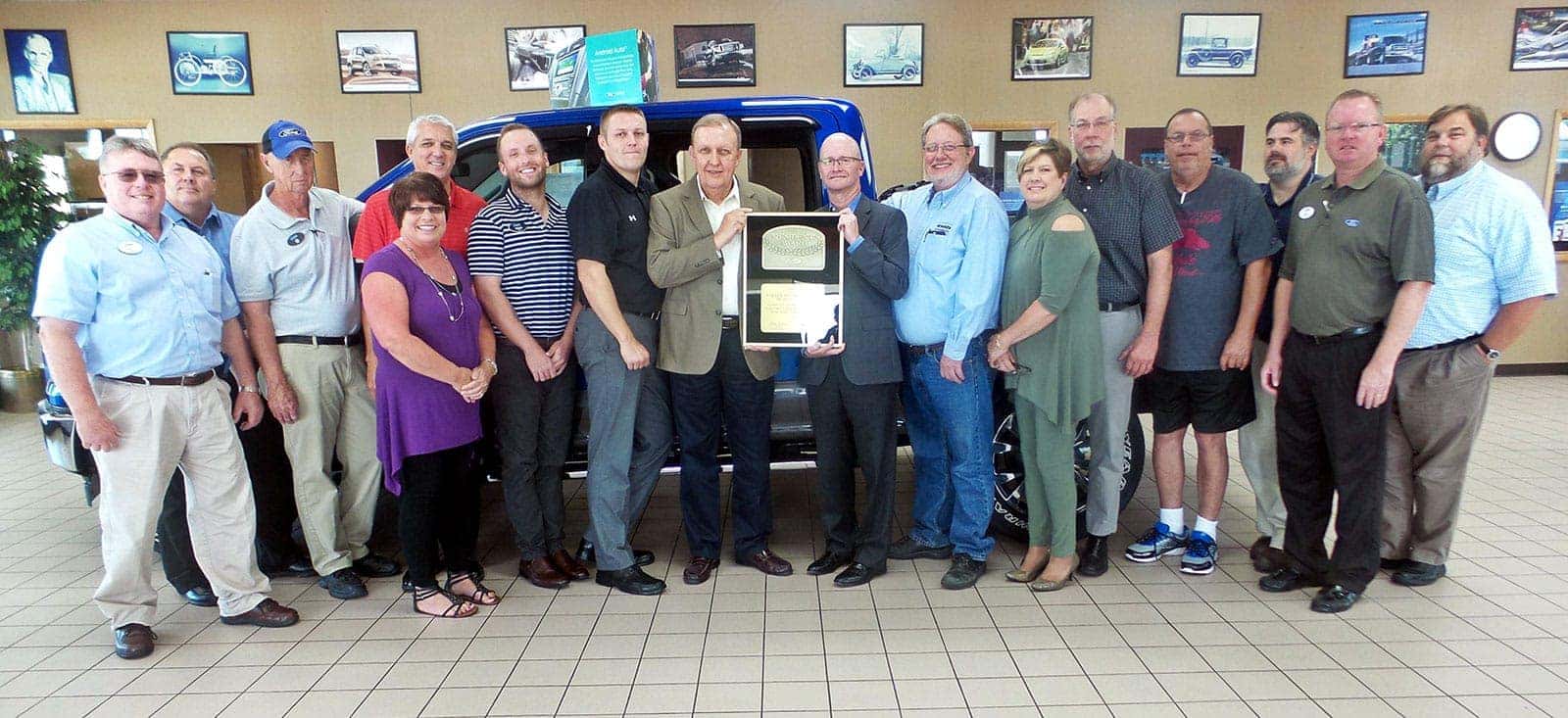 March 1, 2018 – We are again proud to share the news that we have won the President's Award from Lincoln Motor Company for 2017. It is our 2nd consecutive year and we are the only Ford-Lincoln dealer in the area who can make that claim.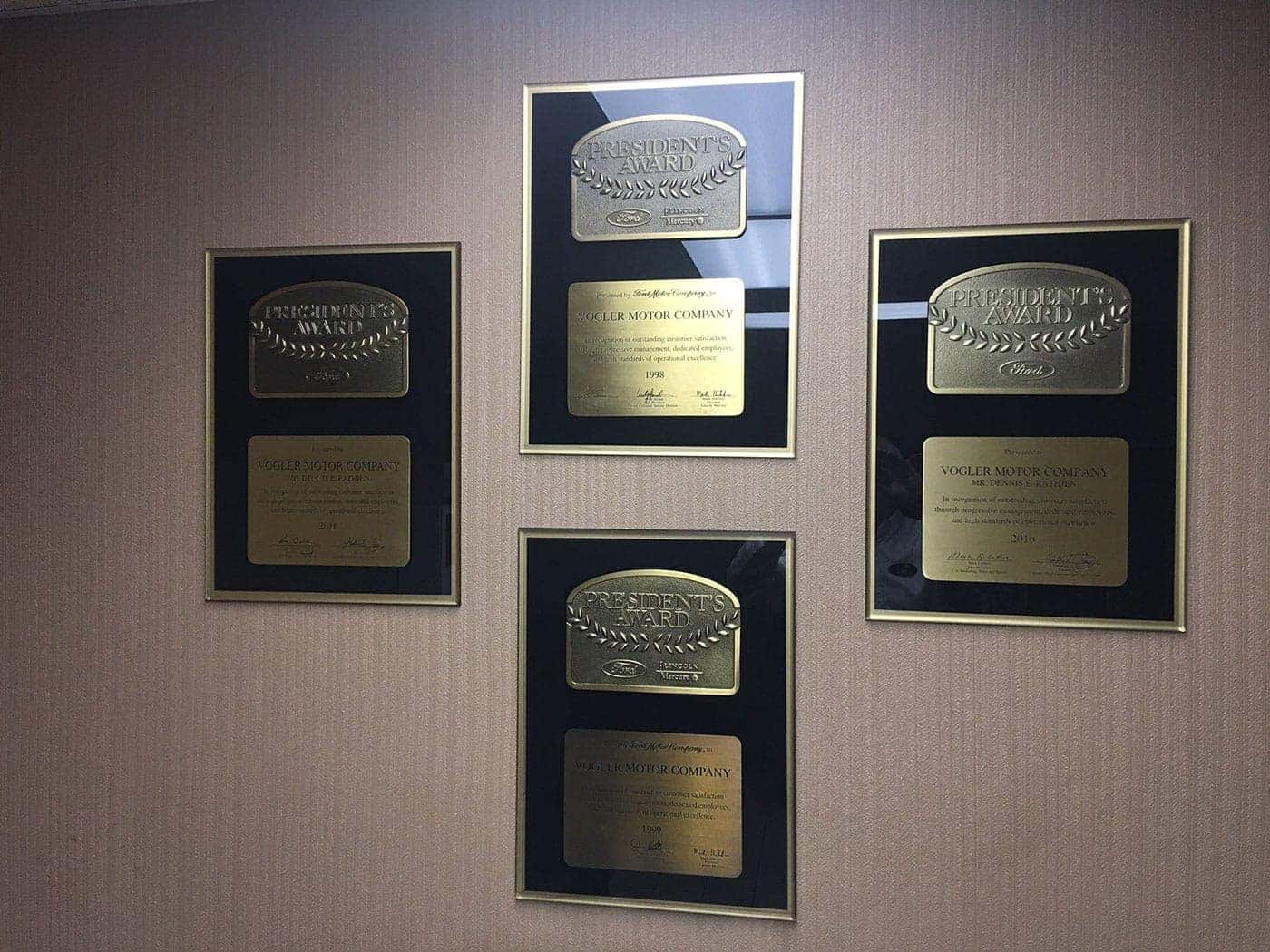 March 1, 2017 – We are proud to announce that we recently won Ford's highest award for 2016. The President's Award is given for outstanding customer satisfaction through progressive management, dedicated employees and high standards of operational excellence. We were the only Ford dealer in the area to win this award for 2016. It is our 6th time since 1995 that we have been so honored.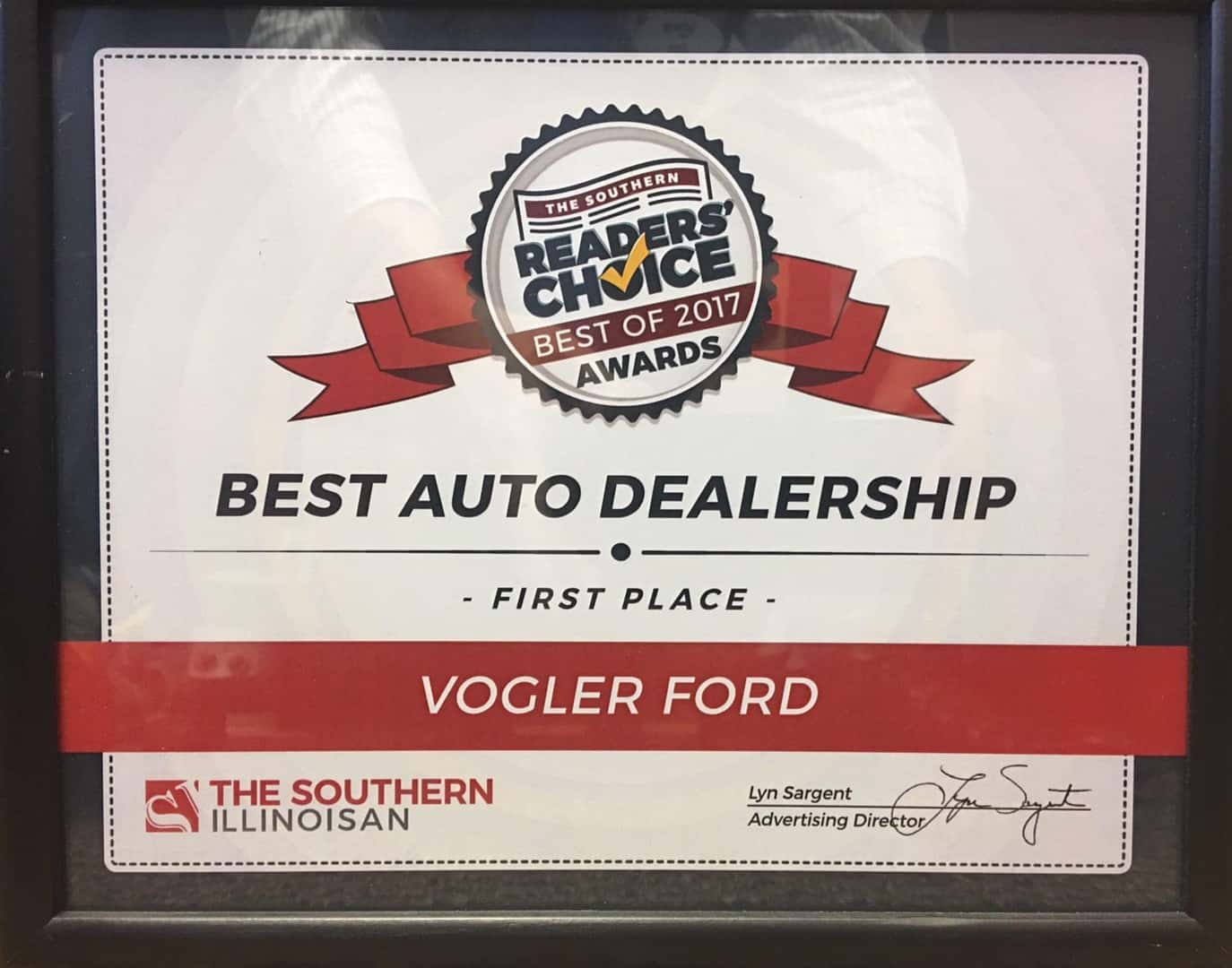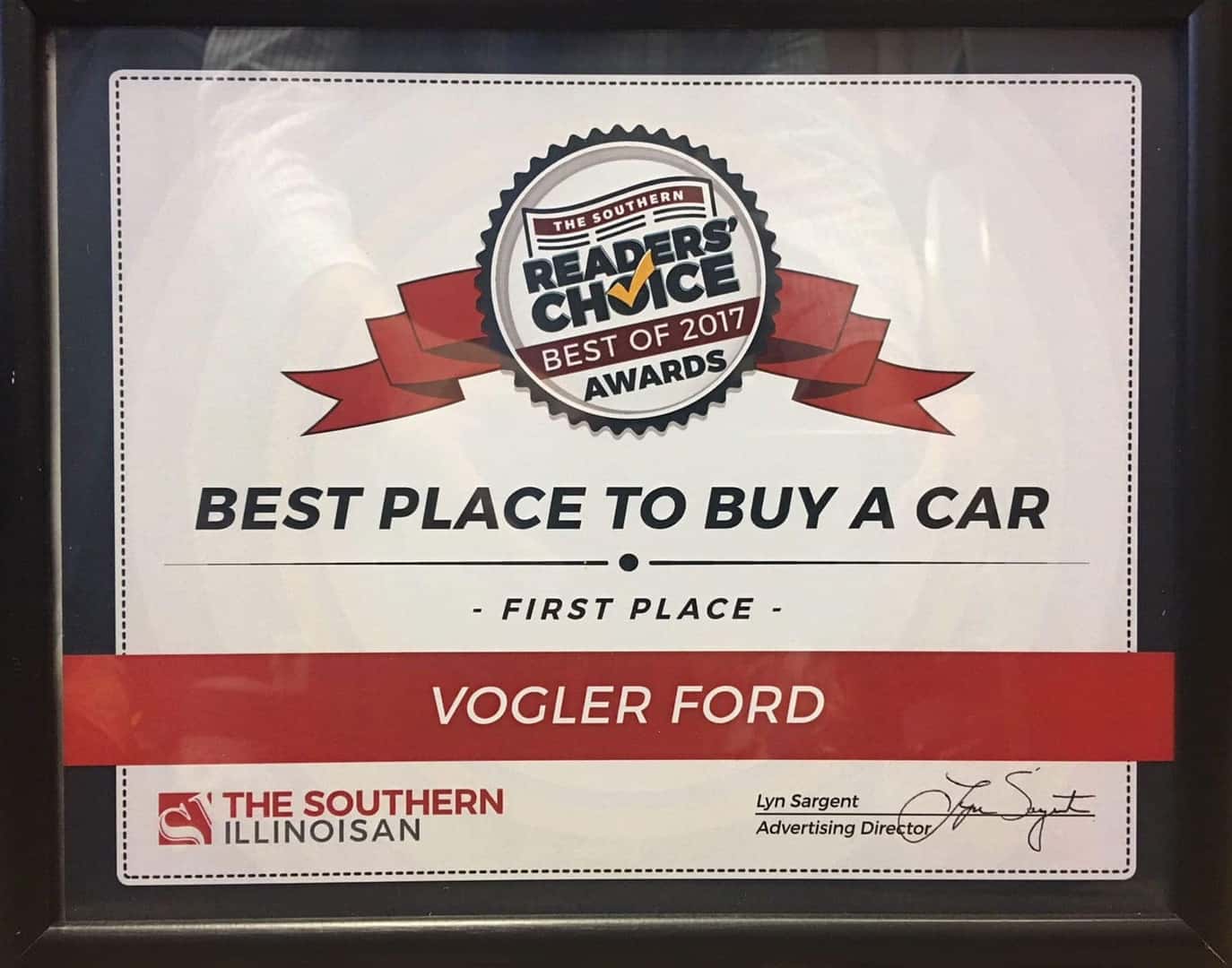 Mar 04, 2019 – We are proud to announce that we were named the Best Auto Dealership for the 5th year in a row by the readers of the Southern Illinoisan in their annual "Reader's Choice" awards. We also won in the category of "Best Place to Buy a Car" for the 6th year in a row. We also had nominations and were in the top 3 in "Best Auto Repair Shop" and "Best Body Shop". In 2017 we won "Best Automotive Repair Shop" for the 2nd year in a row, and the Vogler Collision Center was named runner-up in the Auto Body Shop category.
We are grateful that our customers have chosen to do business with us and took the time to vote. We also appreciate the effort our employees put forth each day, which makes it possible to win such awards.