6 Exciting Events Around Carbondale This September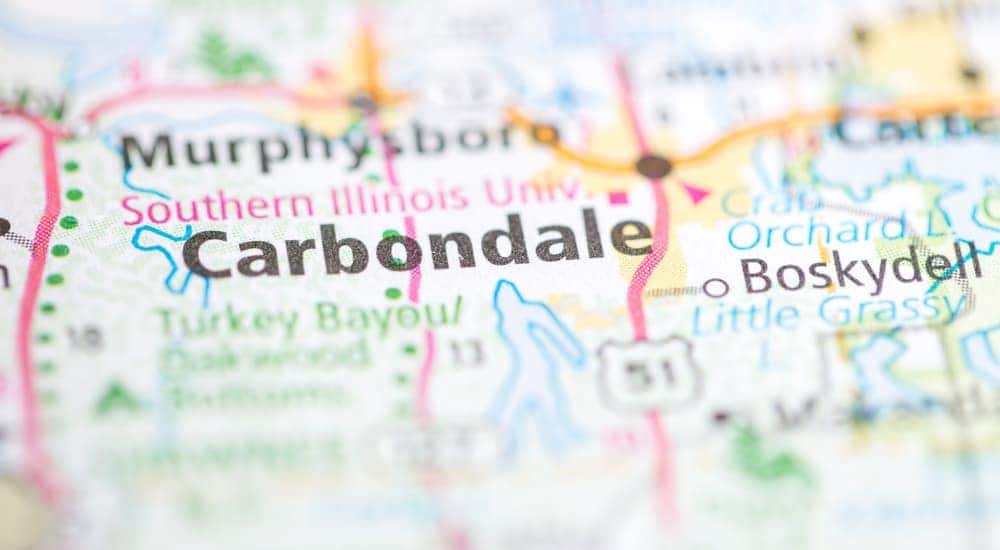 Here at Vogler Ford, we see ourselves as more than just your local Ford dealership. We are a part of the community here in Carbondale. We love this city and the surrounding region; all of us take every chance we can to get out and have some fun in the area. Although summer is coming to an end, that doesn't mean we have to stop enjoying everything this gorgeous home of ours has to offer.
After a long, crazy summer, it can be tempting to pack it in and spend the next few months as far from sunshine and other people as possible. But we think it's best to save that kind of thing for winter when the weather will make getting out and having fun a lot harder – or at least a lot colder. For now, we prefer to see what's going on in Carbondale and nearby and go have some fun with our friends, family, and our customers.
We talked to the folks here at our Ford dealership and asked everyone what upcoming events they are most looking forward to. Here are some of the suggestions that sounded good to us, and we hope to see some of you out there!
The Murphysboro Apple Festival, September 11th – 14th
Of all the upcoming events around Carbondale happening in September, this just might be the one we're most excited about. The Murphysboro Apple Festival is the largest alcohol-free Festival in southern Illinois: drawing more than 45,000 people each year. Started in 1952, this is a celebration of all things "apple" and a great way to get out and have some fun.
While the apples might be the star of the show, for four days, there will be other events and activities including delicious concessions, an Apple Queen contest, Apple Prince and Princess contests, and Apple Pie Eating contests. Additional activities will include a marching band competition, a car show, an Appletime 5k walk/run, and the Festival's Grand Parade, considered by many to be the largest and most impressive parade in southern Illinois.
The Murphysboro Apple Festival starts on Wednesday, September 11th and goes through Saturday the 14th. Hours change depending on the day, though the Festival will be open on Thursday, Friday, and Saturday from 10 am to 10 pm. Entrance is free, but some shows have a fee, and it will be located at 12th St and Walnut St in downtown Murphysboro.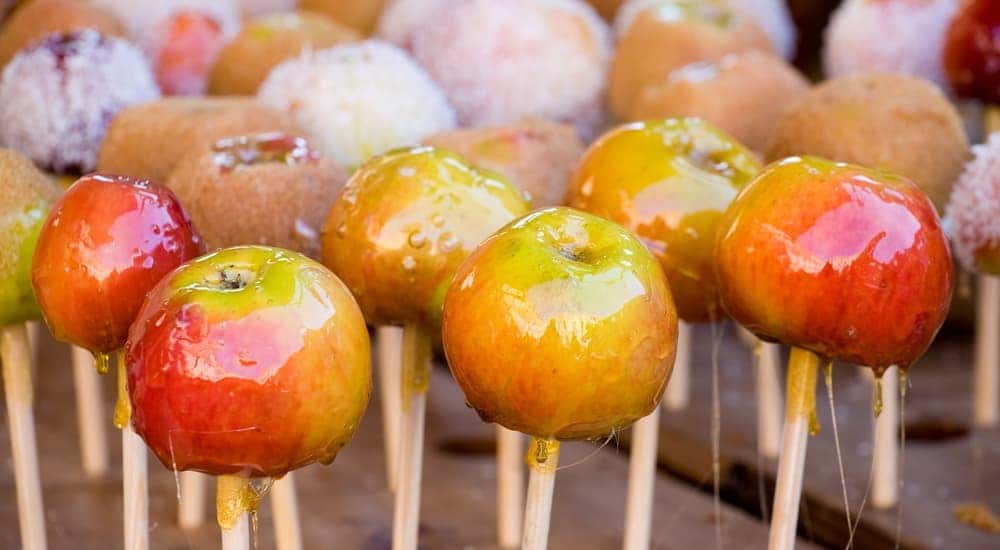 2019 Walk to End Alzheimer's, September 14th
If you're looking for a great way to get out and get some exercise (perhaps to walk off all that apple pie from The Murphysboro Apple Festival), then consider the 2019 Walk to End Alzheimer's. Hosted by the Alzheimer's Association Illinois Chapter, a nonprofit organization that focuses on research and care for those affected by Alzheimer's, this event is a great way to raise money and help with the fight against Alzheimer's and dementia.
The Walk to End Alzheimer's will take place on the SIU campus here in Carbondale at 1365 Douglas Dr starting on the morning of Saturday, September 14th. Registration is at 8 am with the opening ceremony at 9 am, and the walk begins at 9:30 am. There is no fee to enter, but this is a fundraising event, so you are encouraged to fundraise prior to the event to help raise money and contribute to this great cause.
Public Astronomy Observation, September 15th
If you're looking for something fun to do after all this pie and walking, and something a bit mellower, then check out the Public Astronomy Observation event being held on Sunday, September 15th. Presented by the Physics department at Southern Illinois University in Carbondale, this is a great way to learn more about our solar system and see the night sky like never before. It is an all-ages event, but children must be accompanied by an adult.
These free observation events are presented on the third Sunday of each month during fall and spring semesters, weather permitting, and the night sky in September is particularly spectacular. Telescopes are provided, so don't worry about bringing your own, and the hosts on-hand are always happy to answer all of your questions and talk about the celestial bodies you can see. In addition to a gorgeous view of our moon, you should also be able to see Jupiter and Saturn.
Viewing starts at 8 pm and goes until 9:30 pm at the SIU campus at 1245 Lincoln Dr #483A at the Neckers observation deck. There is no fee to check out everything the night sky has to offer!
Southern Illinois Heart Walk, September 21st
Heart disease is the biggest cause of death in this country, which means good heart health is one of the most important things each of us can focus on. The Southern Illinois Heart Walk is not only a great way to get out and have fun exercising, but also raise awareness for heart health. Presented by the American Heart Association in Illinois, this event is all about taking care of ourselves and each other.
The Southern Illinois Heart Walk will take place on Saturday, September 21st with check-ins starting at 10 am, an opening ceremony at 11 am, and the walk starts at 11:30 am. This event will take place at Walker's Bluff, located at 326 Vermont Rd in Carterville and is open to all ages.
For Kids' Sake Superhero 5k, September 28th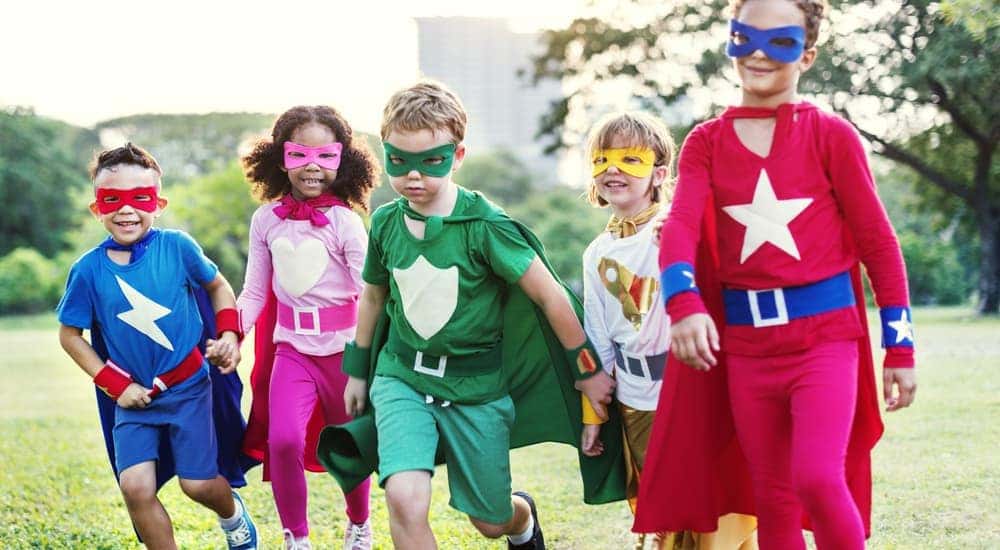 One of the things we love about living here in Carbondale is all the events going on aimed at giving back and helping others. The For Kids' Sake Superhero 5k is the perfect example of just such an event and something that is truly special to all of us. This event is aimed at raising money to help children in Bangladesh and providing them with support and aid. Raising $300 allows you to support a child for six months – plus you will get a soft fleece blanket as their way of saying "thank you."
This is no ordinary 5k; however, as participants are encouraged to dress up as their favorite superhero and remind everyone that each of us can truly make a difference. Registration before the event for adults is $20, for kids 17 and under it is just $10, and guarantees an official race t-shirt. Day-of registration is $25 for adults, but still just $10 for kids; t-shirts will be provided while supplies last. Awards will be given out for most money raised, for best 5k time, best superhero costumes, and best super dog costume!
The event will be held on Saturday, September 28th, with the area open at 8 am and the race starting at 9:30 am. Packets can be picked up on Friday, September 27th at the race location: 1010 N Glenview in Turley Park.
Saluki Con, September 28th & 29th
What better way to end the month than a celebration of comic books, sci-fi, fantasy, and all-things pop culture? Saluki Con is a great way to spend the weekend and have a ton of fun while discovering new books, comics, shows, and other entertainment. Hosted at the SIU Student Center, located at 1255 Lincoln Dr, Saluki Con is in its third year and has been a blast the last two years. If you are at all interested in sci-fi, fantasy, or similar genres, then you owe it to yourself to check it out.
Saluki Con goes from 10 am to 5 pm on Saturday the 28th and Sunday the 29th. Kids 8 and under get free entry, as long as they are accompanied by an adult, as do SIU students with a valid student ID. A one-day pass for high school students is just $5.
You can get a one-day pass as an adult for Saturday or Sunday for $10, while a weekend pass costs $20. You can also get a family pass, which includes four-weekend passes, for just $40. A VIP Maroon pass is also available for $30, which includes a weekend pass, exclusive t-shirt, and entry to the VIP lounge.