7 Great Years for the Ford F-150 – Carbondale, IL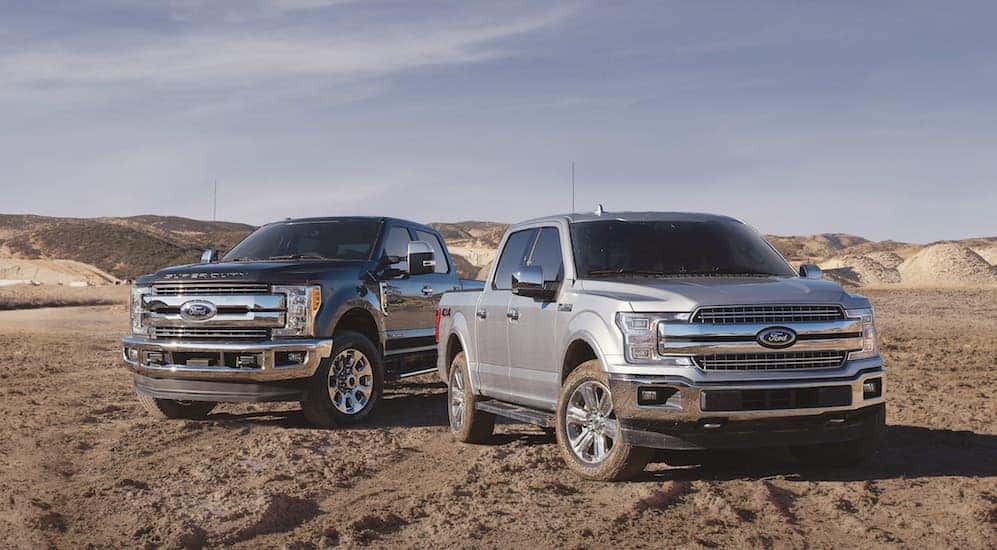 The Ford F-series of trucks have been the best selling vehicles for decades and the best selling truck for even longer. Whether you are looking for a new or used Ford F-150 for sale, there are certain model years that have stood out as a cut above the rest. While any Ford F-150 in good condition can be a solid buy, knowing what years to look for can help you whittle down your options and find just the right truck for your needs.
In general, you may notice that the first year in any generation is often not the best choice. Just like any other piece of complicated technology, the first year of a Ford F-150 in a generation can be a rough time when some things are still being ironed out. Even if the first year is a complete success and there are no negative issues, in the years that follow during a particular generation there are typically more options and features introduced. So by choosing a later year Ford F-150 for sale within a certain generation, you are more likely to get more truck for your money.
Keep in mind that no list like this can be truly comprehensive. It would take tens of thousands of words to go into all the details of things like different trim levels, engine options, and other features that have been available on decades of model years for a truck like this. Use this as a guide to help you when you're not sure what you're looking for; if you find something you love that isn't on this list, then go for it anyway!
2005 Ford F-150
While there are plenty of great model years of Ford F-150 for sale out there, one of the better ones from recent history was the 2005 Ford F-150. The eleventh generation of F-150s started in 2004 when it was redesigned on an all-new platform. While 2004 models are great, if you go with a 2005 instead, then you get the benefits of that redesign with the added security of knowing there had been some minor improvements over the course of that year.
Starting in 2004, all Ford F-150s were given four doors, which continued into 2005. Since these models are more than a decade old, you can typically find a 2005 Ford F-150 for sale for a low price. They are ranked highly for reliability so they are usually in good shape and will keep on running for years to come, as long as it was well cared for.
2007 Ford F-150
Nearing the end of the eleventh generation, the Ford F-150 was redesigned in 2007 to offer greater luxury and comfort features than ever before. There were three different engines and six trim levels available for 2007 models, so you will find a lot of variety as you look at one 2007 Ford F-150 for sale compared to another. There were also three different bed lengths available on 2007 models, so keep that in mind as you consider your options.
2008 was largely a carryover year and the end of the eleventh generation for the Ford F-150. As such, you can consider 2008 and 2007 pretty interchangeable when looking for used models. If you find a model from one year with the features you want and cannot find that in the other, then go with the one that best meets your needs.
2010 Ford F-150
While the twelfth generation of Ford F-series trucks started in 2009, the 2010 models can often be a better choice. 2010 was a carryover year, so any 2010 Ford F-150 for sale that you look at is going to be comparable in terms of general features to 2009 models. With an extra year to update features and options, however, you can find some 2010 models with more to offer and get more for your money by skipping 2009.
One model worth noting, in particular, is the 2010 SVT Raptor edition, which was designed with off-road performance in mind. This is a great choice if you are interested in a used Ford F-150 for sale to take off-road. Some models from later in 2010 also had an option for a more powerful 5.4L V8 engine, so keep an eye out for those if you need high towing capability and performance.
2011 Ford F-150
Still part of the twelfth generation, 2011 models are noteworthy because there was an engine overhaul that year. If you are interested in getting better fuel economy from your pickup, then a used 2011 Ford F-150 for sale can be a great option. New engines were introduced in 2011 to improve fuel efficiency across the board, including a powerful 3.5L V6 EcoBoost that provides excellent power and cuts down on fuel costs.
2016 Ford F-150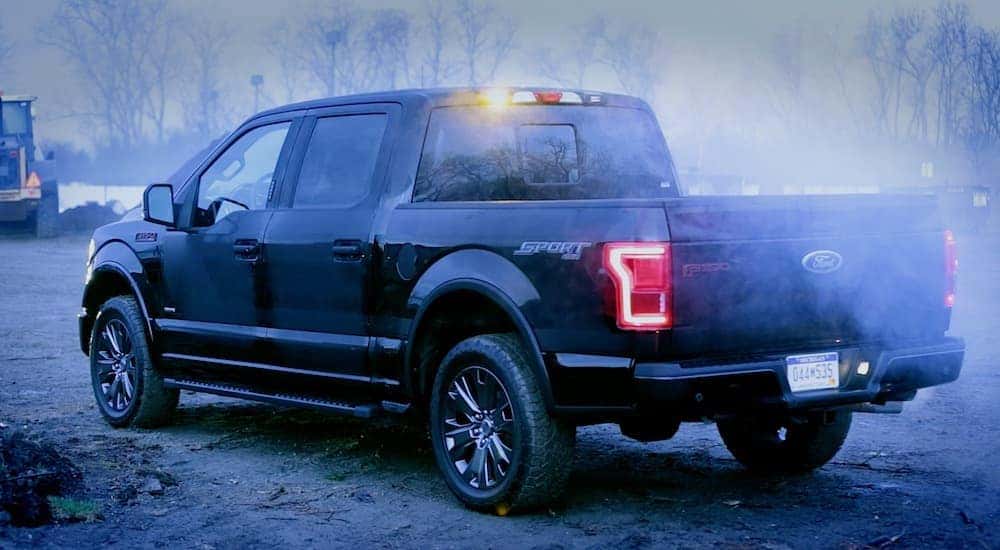 Although the Ford F-150 was fully redesigned in 2015, at the start of the thirteenth generation, the 2016 model year is considered better by some. It has all the benefits of 2015, but with numerous improvements and additional features and options that were available. The 2015 redesign included a reduction in overall weight to help with greater fuel economy than ever before. This generation also introduced adaptive cruise control as an option, so look for that when considering a 2016 Ford F-150 for sale.
2016 models are also noted for very high scores in terms of reliability and safety ratings overall. Since they are only a few years old, most models from this year will have less use than something a decade older, and the high reliability means it will likely be in good shape. 2016 models also had a very low starting MSRP, so used ones can go for very reasonable prices.
2018 Ford F-150
Among the most recent used Ford F-150s for sale that you will find are those from model year 2018. Still part of the thirteenth generation, 2018 models are not only quite new and likely to be in excellent condition but also benefit from numerous advancements since 2015. Of particular note is the fact that the Ford F-150 underwent a mid-cycle redesign in 2018, so these models look better than ever before and feature a common cab once again.
The powertrain in the Ford F-150 was revised and new engines became available, including a 3.3L V6 with a six-speed transmission. A 10-speed automatic transmission was available with more powerful engines on 2018 models, so keep that in mind. Additional safety features also became available in 2018, including pre-collision assist with pedestrian detection and the addition of stop and go to the adaptive cruise control system.
2019 Ford F-150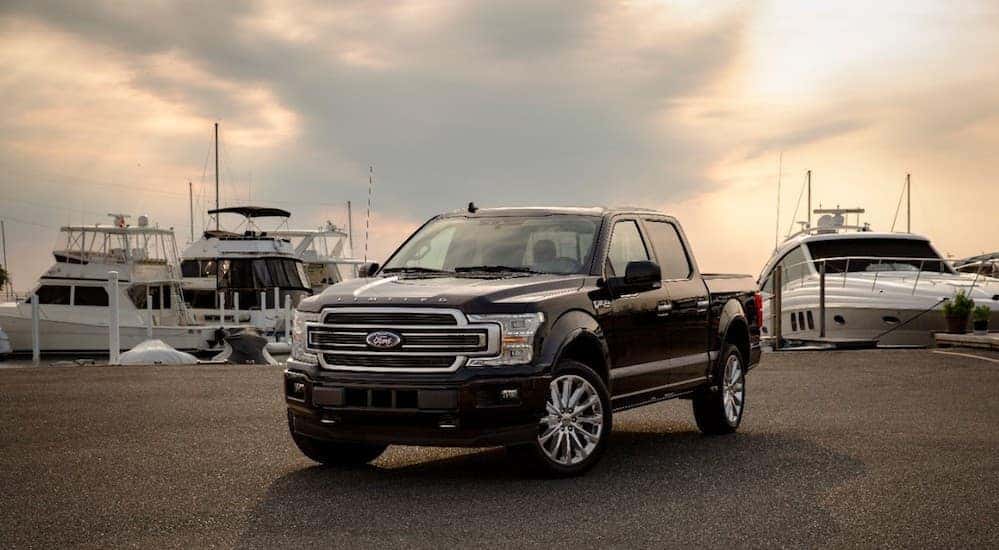 Of course, if you are looking for a new Ford F-150 for sale, then model year 2019 is the way to go. One of the most powerful and impressive full-size trucks on the market, the 2019 F-150 has a maximum towing capacity of up to 13,200 lbs and a payload of up to 3,270 lbs when properly configured and equipped. With six different engines to choose from, the F-150 is a great choice whether you want a 2.7L EcoBoost engine or the incredible performance of a 3.0L Power Stroke V6 Turbo Diesel.
Any Ford F-150 for sale that you find is going to offer you an incredible driving experience with all the power and reliability you want from a pickup. Though certain years might offer more than others, there is a reason the F-series has led the pack for decades. Brand-new or used, a Ford F-150 can't be beat by any comparable full-size truck.
At Vogler Ford in Carbondale, IL, we offer a wide selection of used trucks including Ford F-150's. While the model year and trim may vary as they come and go from our lot, we can still help to find you the right used truck.