Finding the Perfect New Ford for You – Carbondale, IL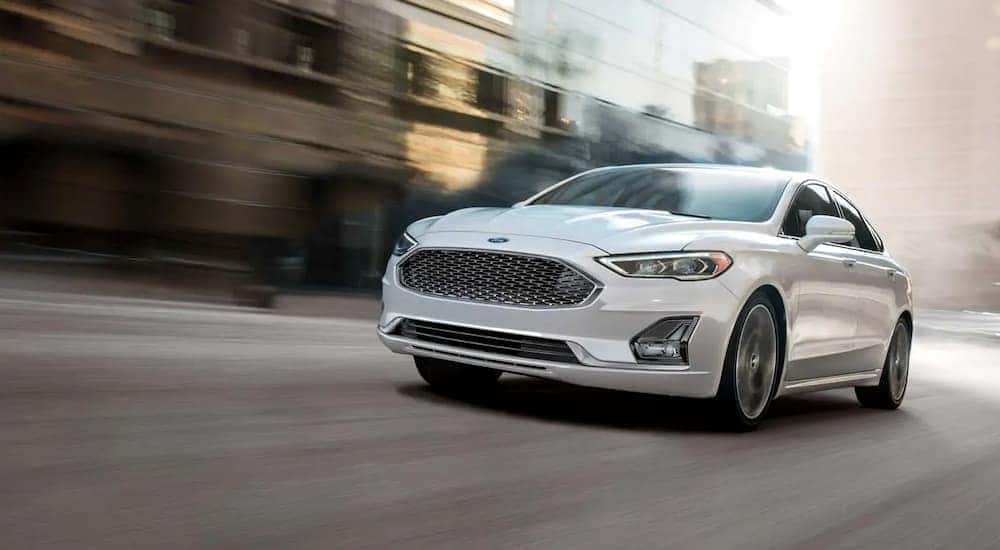 We see it every day. A steady stream of both brand-new and all-too-familiar faces, in search of a new Ford for sale, specifically one that meets the unique demands of both their lifestyle and budget. It's one of the greatest joys of being a premier car-buying destination in the greater Carbondale area. Some are searching for the unparalleled capability of an F-Series pickup, while others might prefer the ample versatility offered by Ford's lineup of crossovers and SUVs. Still, others might find their perfect fit in the accessible affordability of Ford's selection of cars, or the growing number of their hybrid and EV offerings, or even iconic performance vehicles like the Mustang or Raptor. All jokes aside, where do you want to start?
Not sure? Don't feel bad. Considering the longevity of the Ford brand, and the diversity of options to choose from, it's easy to appreciate just how enticing the entire lineup – as a whole – has become. Even more impressive is Ford's decision not to rest on their laurels. Currently planning a wide-scale overhaul, one can only assume that the next generation of offerings will prove equally as compelling. But let's not get ahead of ourselves. Let's take a few minutes to explore some of the offerings that keep Ford customers loyal, and assist in the creation of new Ford customers all-the-time.
Ford Trucks
Not only has the F-Series been celebrated as the all-time best-selling lineup of trucks, but they have earned the distinction of being the best-selling vehicle of all-time as well.
With six trim levels (as well as six powertrain options) to choose from, the F-150 delivers best-in-class payload and towing capability. From a traditional V6 to V8, to the Power Stroke TurboDiesel there's no shortage of compelling equipment to be found under the hood. Climb inside the F-150, and you'll find a comfort-minded, amenity-rich range of cabin experiences worth exploring, ensuring that you can find the perfect fit.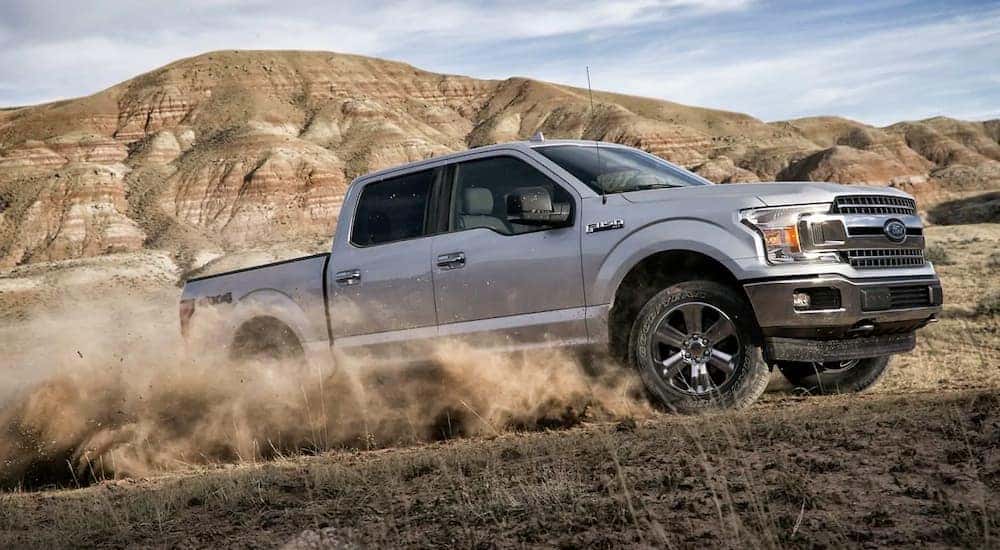 And Ford's selection of Super-Duty offerings elevates the performance capabilities served up by the F-Series. Thanks to the use of high-strength, military-grade aluminum alloy, Super Duty trucks arrive with a lighter body, while the use of high-strength steel delivers a stronger frame and chassis components. Whether you opt for the F-250, 350, or 450, Ford aims to prove that there's an F-Series truck for every job, and they succeed in epic fashion.
And what about the freshly-revitalized 2019 Ranger? Offering up to 1,860 LBS of payload capacity and a 7,500 LB tow rating, the midsize Ranger offers performance advantages over most other midsize competitors and speaks to Ford's willingness to listen to their customers about what might be missing from their lineup.
Ford SUVs & Crossovers
It would be hard for anyone to argue that SUVs, and their crossover offshoots, have earned an impressive foothold on the car-buying public. The numbers don't lie. And while nearly every automaker has kept themselves busy giving the consumers exactly what they're looking for, with more and more offerings served up each model year, Ford offers one of the most diverse lineups out there.
Ranging from the entry-level Ecosport to the mainstay Expedition, the lineup is both rich and thoughtfully tiered. Each model has a distinct identity and represents a unique value proposition, once again, ensuring that there's something for everyone.
Ford Cars
With 2019 came a slight refinement of Ford's sedan lineup, anticipating bigger changes to come. But what remains are some of the most understated values available in the market today.
The Fiesta has never stopped evolving with the times. Still the comparative 'new kid on the block,' the Fiesta represented Ford's desire to embrace changing expectations regarding sustainability. And for three decades, the Taurus has asserted itself as a perennial favorite. Each of these is deserving of a closer look.
Ford Hybrids & EVs
But what about those customers who prioritize sustainability among their primary concerns? With each and every day that passes, an ever-increasing number of drivers around the world are doing exactly that, growing progressively more conscious of our global need for a more modest collective footprint.
We mentioned the Fusion above, and Ford has served up both the Hybrid and Energi EV variant. The former delivers an impressive 42 mpg combined and, in turn, immediate savings. The latter offers a staggering equivalent fuel economy of up to 109 mpg. And if the versatility of an SUV offering is more your style, what about the brand new Explorer Limited with its 3.3-liter hybrid powertrain and Intelligent 4WD? With four distinct trim levels to choose from, there's no shortage of options available to you.
Ford's Iconic Performance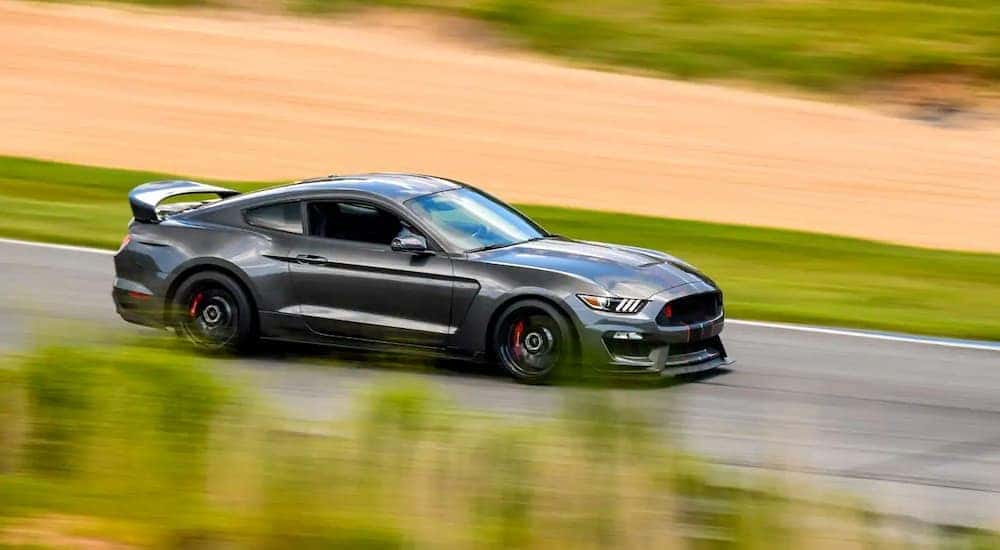 The current model year has teased one of the mostly highly-anticipated variants of the Mustang, in the form of the 2020 Shelby GT500. But let's not turn a blind eye to the appeal of the 2019 GT350. Equipped with a 5.2-liter V8 paired with a flat-plane crankshaft, the GT350 redlines at 8,250 rpm, and boasts 526 hp and 426 lb-ft of torque. It represents a perfect blend of form and function, with improved aerodynamics and notable performance enhancements. Slide inside, and you'll find a rich, racing-inspired interior with a stylistic flat-bottom steering wheel, Recaro seats and an impressive amount of performance-minded tech. There's plenty to take in.
And, of course, we'd be remiss if we didn't mention the game-changing F-150 Raptor. Sure, the Raptor has been a mainstay of the lineup for the better part of the decade, but it was the introduction of the 2nd-gen Raptor for the 2017 model year that really seemed to earn the Raptor its iconic status.
Under the hood, you'll find twin-turbocharged direct-injected 3.5-liter EcoBoost paired with a 10-speed automatic transmission. And if you're not impressed by 450 hp and 510 lb-ft of torque, the upgraded suspension and enhanced tire design help to create what might be the perfect all-terrain truck on the market today. Find me a better offering (I'll wait).
And in 2019, the Raptor is leaner and meaner with a 500 LB weight reduction and all-new Trail Control and a Terrain Management System, designed to deliver an optimal off-road experience. If you've been considering the Raptor, isn't it about time you acted on that impulse?
The Perfect Partnership
So, which of Ford's offering ticked the box for you? Whether you're interested in getting behind the wheel of the world's most popular trucks, the versatile lineup of SUV offerings, or exploring the soon-to-be reimagined range of cars, we're confident that there's a perfect new Ford waiting for you right here at Vogler Ford.
But equally important to our expansive selection is our warmly-held family tradition of honesty, trust, and integrity. With nearly a century of offering world-class service in and around Carbondale IL, we at Vogler Ford look forward to each and every opportunity to help our valued customers find the perfect Ford and to support them through the entire life of their purchase.