Ford Dealerships Near Me: An FAQ Cheat Sheet – Carbondale, IL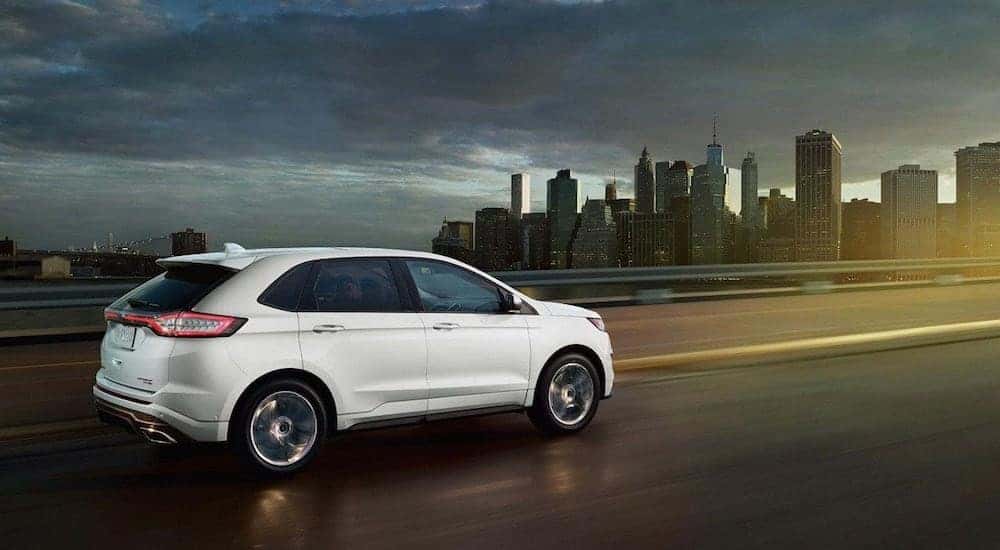 When it's time to shop for a new vehicle, that means it's probably also time to shop for a new dealership. If you've decided on purchasing a Ford vehicle, you may have a lot of questions about the Ford dealerships near me. Maybe you're wondering how to find a reputable dealership or aren't sure what vehicles to expect at your local Ford dealer. From inventory and financing to certified pre-owned programs and in-house service centers, we'll answer your most pressing questions about Ford dealerships near you below. Consider this your Ford dealership near me FAQ cheat sheet!
#1. How Do I Find a Ford Dealership Near Me?
To locate a Ford dealership near you, you can easily conduct an online search of "Ford Dealerships Near Me" and see what dealerships pop up for your location. However, if you're local to the Carbondale, Illinois area you may want to check out Vogler Ford. You can browse details about our inventory, service center, and finance options directly on our website or stop in for a visit today.
#2. What Benefits Can I Expect from a Ford Dealership Near Me?
Ford dealerships strive to offer their customers incredible service. At a Ford dealership near you, you can expect the following benefits:
Excellent Customer Service
Helpful Finance Team
Highly-Trained Service Center
Full Stocked Inventory
Friendly and Informed Staff
With Ford's dedication to its customers and these incredible benefits from your local dealership, you are sure to have a great car-buying experience.
#3. What are The Popular Ford Vehicles for Sale?
From zippy sedans to spacious SUVs and powerful trucks, a Ford dealership near you is likely to have an impressive selection of Ford vehicles for sale. Here are a few popular new and used Ford models:
Sedans
Ford Focus
Ford Fusion
Ford Flex
Ford Fiesta
SUVs
Ford EcoSport
Ford Edge
Ford Escape
Ford Explorer
Ford Expedition
Trucks
Ford F-150
Ford F-250
Ford F-350
Ford F-450
These are just some of the current and used Ford models that may be available at your local dealership. To learn more about what the Ford dealership near you has to offer, visit your local dealer today. If you're interested in the inventory at Vogler Ford, you can check it out online on our easy-to-navigate website.
#4. What About Upcoming Releases?
We know what you're getting at, and yes the Ford Bronco is making a comeback! While we don't have all the details yet, this iconic SUV is scheduled to hit the market for the 2020 model year. Ford has stated that the 2020 Ford Bronco had been redesigned with an even bolder exterior and features the latest onboard technology. Adventurists, retro-styling lovers, and Ford enthusiasts are sure to appreciate what the 2020 Ford Bronco has to offer.
Of course, in addition to the release of this exciting vehicle, drivers can also look forward to the upcoming 2019 Ford models which are due to hit the market soon!
#5. Will I Find Only New Vehicles for Sale?
No! At dependable Ford dealerships near you, like Vogler Ford, you'll find a
full inventory of new, used, and certified pre-owned vehicles. Ford dealerships are dedicated to pleasing their customers and aim to keep each segment of their inventory fully stocked with high-quality options. Whether you're looking to purchase new, used, certified pre-owned, or are still undecided, you'll be greeted with plenty of options at a dealership like Vogler Ford.
#6. What is Certified Pre-Owned?
Certified pre-owned (CPO) vehicles are used cars that have undergone a thorough inspection and have met a list of strict requirements. If you choose to purchase a certified pre-owned vehicle you can enjoy the following benefits:
A Recent Model Year
Low Mileage
Like-New Interior/Exterior
Inspected and Refurbished Parts
Comprehensive Warranty Options
#7. So, New, Used, or CPO?
This can be a tricky question as the type of vehicle you purchase will ultimately come down to your personal preferences. If you're interested in a vehicle with all of the latest safety and entertainment technology on the market that will last for years to come, a new vehicle might be the right option for you. But if you're looking to save money on a high-quality vehicle that has proven its dependability over time, a used vehicle could be your best bet. Are you looking to save money but are nervous about the quality of a used car, a certified pre-owned vehicle might be the right fit. Overall, choosing whether to purchase new, used, or CPO will come down to your personal preferences, budget, and needs. No matter which type of vehicle you choose, Vogler Ford has an extensive inventory full of high-quality options.
#8. Can I Finance a New Ford with Poor Credit?
Yes! At dealerships like Vogler Ford, drivers can finance the purchase of their next vehicle with even little to no credit. Our experienced finance team has the knowledge and resources to secure the proper finance for your credit situation. They will listen to your budget, needs, and concerns and help you determine the best form of financing for you.
#9. Wait…What About Leasing?
At Ford dealerships near you, there are definitely vehicles for lease available! Leasing is beneficial for drivers looking to upgrade their vehicle every couple of years, maintain low mileage, and who are prepared to take excellent care of their new vehicle. Leasing may not be suitable for drivers who travel extensively and will likely put a lot of wear and tear on their car. If you're interested in leasing, talk to your local dealership like Vogler Ford and learn more about their available leasing programs and terms.
#10. How Will I Know I've Chosen the Right Ford Dealership Near Me?
When it comes time to choose the Ford dealership you'll be purchasing your new or new-to-you vehicle from, you'll want to make sure it meets a few important requirements. Be sure to visit the dealership in person and look for these qualities:
A helpful staff that doesn't shy away from questions
A fully stocked, high-quality inventory
On-site financing and service center
Competitive pricing and finance options
Flexible showroom and service center hours
If you've found a Ford dealership near you that meets all of these requirements, you've most likely found an excellent place to purchase your next vehicle. If you're in the Carbondale, Illinois area, Vogler Ford will be able to check off all of these important factors and more.
Have More Questions About Your Next Ford? Visit Vogler Ford Today!
While we've answered some of the most pressing questions drivers face when choosing a Ford dealership, we know you probably have more. From concerns about your Ford models of interest to how to secure financing and what regular maintenance we suggest for your new vehicle, the staff at Vogler Ford is happy to provide you with answers. We are dedicated to serving Illinois with superior customer service and only the most high-quality new, used, and certified pre-owned vehicles. Our showroom and service center maintain flexible hours so that you can stop by before or after work, and even visit on the weekend. No matter what you need for your next vehicle, we are happy to be your Ford dealership of choice. So the next time you find yourself searching, "Ford Dealerships Near Me," check out our website, give us a call, or come out and visit us!
---
Update April 2019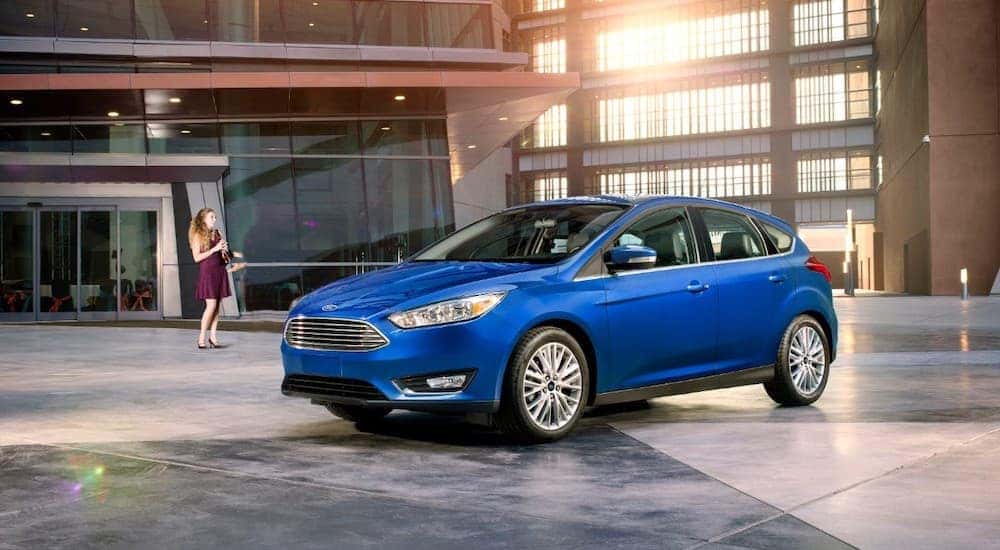 Okay, so you've decided it's time for a new vehicle. You've done the research on the model and options you are looking for, and now it's time to find the right dealership. If your new vehicle purchase is going to be a Ford, you may have a lot of questions about dealers in your area. The top question might be, how do I find the best Ford dealership near me? How do I determine who is reputable? Who has the best selection and service? If you are ready to go with a new car purchase, let look at some of the reasons why Vogler Ford is the best option.
Unmatched Inventory
Vogler Ford offers an expansive selection of vehicles to suit each driver's budget, lifestyle and driving needs. From cars to hybrids to crossovers and SUVs to trucks—we've got it all. And you don't even have to come into the dealership at first, as you can browse our inventory on our website, which allows you to do the research at your own pace. The specs and pricing for every vehicle are clearly detailed and photo galleries let you see what each vehicle looks like inside and out. After you've done your homework, feel free to give us a call or visit us in person, and our friendly and knowledgeable staff can show you around or you can take a test drive in the model of your choice.
Clear Pricing
Both on our website and at the dealership, all vehicles are priced clearly so you don't have to do any guesswork. Our prices are listed right alongside the MSRP, so you know exactly what you are getting. More importantly, you'll know how much you are saving. Our website also has an easy to use payment calculator which allows you to figure out the interest rate and financing terms so you will know exactly how much you will be spending. We understand that budget is a major consideration in purchasing a vehicle, so we strive to make the process as easy and transparent as possible to ensure you leave with the vehicle you want at the best deal.
Financing Solutions
Speaking of financing, we understand it's one of the most dreaded parts of the car buying process, and our expert team of financial advisors can help you arrange the perfect loan, no matter your credit rating. We work with all buyers to find the perfect financing arrangement for your budget, and help take the stress and confusion out of the process. The aforementioned calculator on our website can get you started before you come into visit us. Also online is a loan application you can complete yourself to get the ball rolling. For buyers will stellar credit, low-interest loans are available to help get you into the vehicle you want. If your credit isn't so good, that's a not a problem at all. Our expert staff will listen to your needs, budget, and concerns and will work with you to find the perfect loan.
Buying Options
Buyers have many options when it comes to getting the vehicle they want. What vehicle you ultimately purchase will be determined by a number of factors. If you're looking for the latest and greatest in automotive technology, safety features, and entertainment options, a new vehicle is probably the best choice. For those looking to save money but still get a dependable vehicle, going with the used route might be a better option. If you are looking into a used vehicle but have concerns around the inaccurate stigma that they are ridden with problems, going with a Certified Pre-Owned vehicle may ease your mind. These vehicles are rigorously tested and put through a quality assurance process to ensure you are getting the best vehicle for your budget. In between new and used is the lease option. Leasing is a good solution for drivers who are looking to upgrade their vehicle every few years, don't drive a lot of miles, and who take pride in taking care of their vehicle. But leasing isn't for everyone, and our expert staff can go over the ins and outs of leasing with you. Chances are, if you looking for a vehicle through us, you probably have a current vehicle and may be unsure of what to do with it. Vogler offers same-day appraisals for buyers looking to trade in their older vehicle. We work with the Kelley Blue Book values, so you know you are getting the best value. No matter which buying method you decide to go with, Vogler Ford's vast inventory offers enough vehicles to satisfy all options.
Skilled Professionals
Customer service is one of Vogler Ford's highest priorities. Everyone at Vogler is available to service your needs and answer your questions either over the phone or in person at our showroom. From sales to service to finance, our trained and skilled professional staff is there for you. Our staff are always up to date on the latest Ford technology. Vogler has also been fortunate to have been recognized for our customer service efforts. We have received the Ford Motor Company's President's Award for outstanding customer satisfaction. We were also named the Best Auto Dealership four years in a row by Southern Illinoisan readers and have won the Best Place To Buy A Car category for five years in a row. We thank our customers for this recognition, which we are very proud of, and will continue to strive for excellence in serving the car buyers of Illinois.
Expert Service
When your vehicle does need service, our highly trained and professional service technicians are there to take care of your every need. We offer the standard maintenance services such as oil changes and brake inspections but are also fully equipped to address more specialized needs. Customers can easily book service appointments online at any time.
Hours That Work for You
At Vogler Ford, we know that our customers have busy lives. You've got to get to work and the kids need to get to sports practice. That's why we offer flexible hours for both our showroom and service department that work around your schedule and make the experience of visiting us more convenient. Our showroom is open from 8 am to 6 pm on Monday through Friday, and 8 am to 4 pm on Saturdays. Our expert service department is available from 7 am to 5:30 pm Monday through Friday. Even when we are not open, you can contact us at anytime online, and a friendly customer service representative will get back to you as soon as possible.
Vogler Ford Is Your Ford Dealership
Car buyers have lots of questions and we can help with the answers. If you need assistance with what model to buy, or what options to go with, or how to arrange financing or what regular maintenance we suggest, our courteous and professional staff will take the time to listen and offer solutions. We are proud to serve Illinois with our large inventory of new, used, and Certified Pre-Owned vehicles. We also know you are busy, so we offer flexible hours that work around your schedule—we want to make your next car purchase as easy and convenient as possible. Feel free to stop by our showroom, give us a call, or visit the rest of our site.