Let's Shed Some Light on our Decision to Go Solar!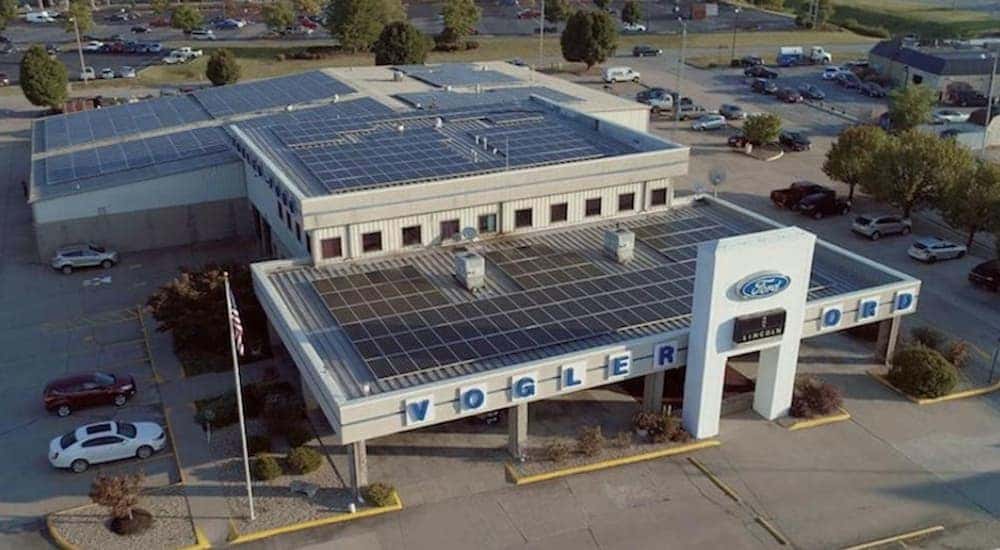 It was nearly two years ago when we at Vogler Motor Company shared the news that our solar project was nearing completion. Spread across seven locations, the project represented our commitment to green energy, with more than 1650 solar panels being set up across more than 20,000 square feet of space. That includes our Ford dealership, Ford Collision Center, VMC Chinese Parts, and four separate NAPA Auto Parts locations.
Here's a quick look, for those of you who might not be familiar with our project.
It was a long time coming. We had first begun to consider solar conversion twenty (yes, twenty) years ago. That said, such a large-school upgrade, would have been far too cost-prohibitive at the time. With a limited value proposition, we had to postpone our aspirations, but with the introduction of new technologies inside of the last decade, we knew that the time had come.
As our own Dennis Rathjen had shared with The Southern Illinoisan, "Green energy is a big deal to a lot of people. [It] makes sense and dollars and cents. In addition to saving money on power, the project will pay for itself."
Our green energy efforts also include a lighting upgrade, with motion sensor-equipped LED lighting installed throughout our facilities. Operating at 100% when activated, the lights deactivate after 90 seconds without motion and default to 20% during nighttime hours. This lighting has reduced our power consumption by almost 75%. With more efficient lighting, combined with our solar installation, we're able to generate enough energy to contribute it back to the grid once we've met our operational needs.
Ultimately, the reduction of our carbon footprint allows us to be a more responsible contributor to our local Carbondale community. With the luxury to set that example, we felt it was our obligation to do so – a decision that we're both happy and proud to have made.
Solar Energy: By the Numbers
With every second that passes, our sun produces enough energy to power our entire planet for half-a-million years. Impressive, right? And while only a small portion of that energy output actually reaches our world, what does reach us is still enough to power the entire globe for a full calendar year. With an estimated life expectancy of about 5 billion years, it's easy to understand why the solar energy industry has become so popular at the private, commercial, and municipal levels. Because as far as sustainable energy alternatives go, solar simply makes a lot of sense.
The numbers speak for themselves. In the last six years, solar energy has ranked atop the list of additional energy sources in the United States, and yet, it still accounts for only 1.6% of all U.S. electricity. Even in such modest proportions, U.S. solar installation currently yields around 64.2 gigawatts of energy, enough to power 12.3 American homes while offsetting around 70 million metric tons of carbon dioxide. To put that final statistic into perspective, attempting to achieve that same thing organically would require the planting of approximately 1.2 billion trees.
If we view the impact of solar energy more personally, on the basis of an individual household, the numbers are even more impactful. According to the EPA, after just twelve months, a single solar-powered home in America produces energy equivalent to what would be used to charge 937,683 smartphones. That's more than 1/3 of cell phones currently in use in Chicago, powered by a single home solar setup.
Vogler Solar: By the Numbers
With the 'big picture' numbers out of the way, let's look at the progress we've made here at Vogler. At our Ford dealership alone, our environmental initiatives have reduced C02 emissions by 259 tons. We've also saved the equivalent of 202 barrels of oil and over 30 trees. In fact, in order to save the amount of energy that we've saved since our solar installation, you'd have to drive an all-electric vehicle over 1.6 million miles!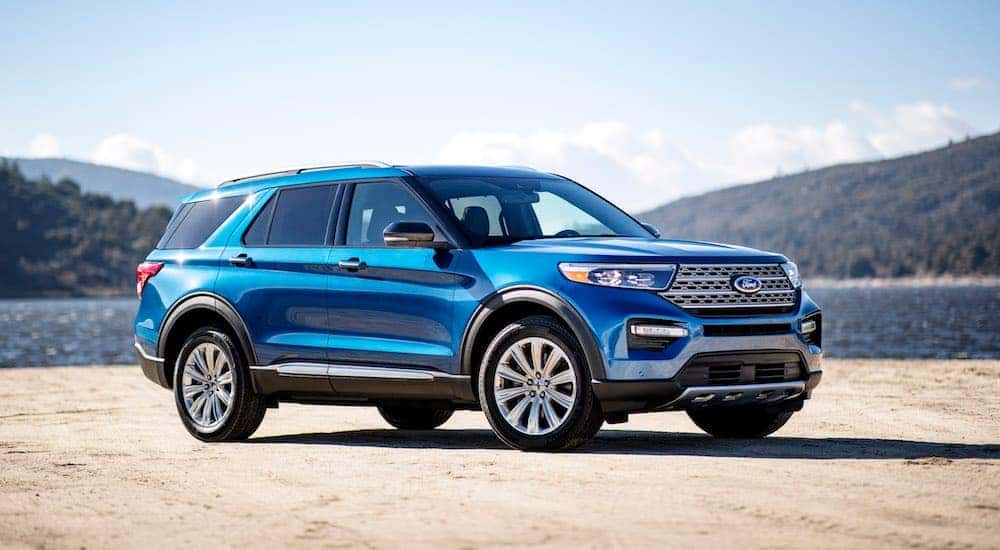 In Illinois, the Time is Now
As reported in August, lawmakers, including Governor JB Pritzker, have ensured our state's greater commitment to environmental sustainability by repealing outdated restrictions, imposed through our departure from the Kyoto Protocol.
As explained by Governor Pritzker, "We know that Illinoisans are suffering the effects of climate change, and we must act now. That's why I joined the Climate Alliance in my first days in office and am proud to repeal outdated restrictions on the state's ability to reduce emissions and tackle the climate crisis. Illinois will not stand idly by. We're stepping up to protect the lives of generations to come."
The Climate Alliance consists of 16 states as well as Puerto Rico. Working together, they aim to meet their share of the U.S. climate target of reducing emissions by 26-28% by 2025. We at Vogler Motor Company, are both eager and proud to do our part for a better Illinois, and a better world.
Is Solar Right for You?
As we had mentioned above, advances in technologies had allowed us to make changes we had long wanted to make. Those same aspirations are shared throughout the private sector, as well, but the cost of solar installation can be daunting. That said, there are a growing number of initiatives in place (both at the Federal and State level) that are designed to drive the "soft costs" of solar conversion.
In addition to cost concerns, a 2015 study offered by the National Renewable Energy Laboratory determined that roughly half of households (and businesses) in the U.S. simply aren't equipped to sustain a photovoltaic system, be it structurally or in terms of solar exposure.
If you're unsure if solar is right for you – be it in terms of cost and/or structural suitability, there are resources that can help you to make that determination. Non-profit groups like the American Solar Energy Society (ASES) and local chapters such as the Illinois Solar Energy Association (ISEA) aim to promote the "widespread application of solar and other forms of renewable energy through our mission of education and advocacy." To learn more, visit illinoissolar.org.
Choosing Vogler Ford
At Vogler Ford, we've always taken pride in offering our valued customers a customer-centric buying experience, grounded by our strong code of ethics, and a desire to be a great partner. These goals are furthered by our commitment to the local community, which our environmental initiatives are a major component of. It speaks to responsibility. It speaks to follow-through. It speaks to our belief in doing what's right. And we hope that you'll allow us to do right by you when you're looking to purchase your next vehicle.
Having served our customers and community for nearly 100 years, Vogler Motor Companies continue to make strides each and every day to ensure that we honor our legacy, by providing the most promising of tomorrows.