Ford Dealership
How Ford Hits All The Essential Factors
We at Vogler Ford always want you to feel like a VIP the second you walk through our door, so we start by understanding what is important to you. We have spent our time in the automotive world considering all the factors that make people adore in the cars they buy, and we made sure to implement these factors into every car we sell at our
Ford Dealership
. Here are some of those factors that car buyers should never miss out on:
Why Vogler Ford?New VehiclesSpecial Offers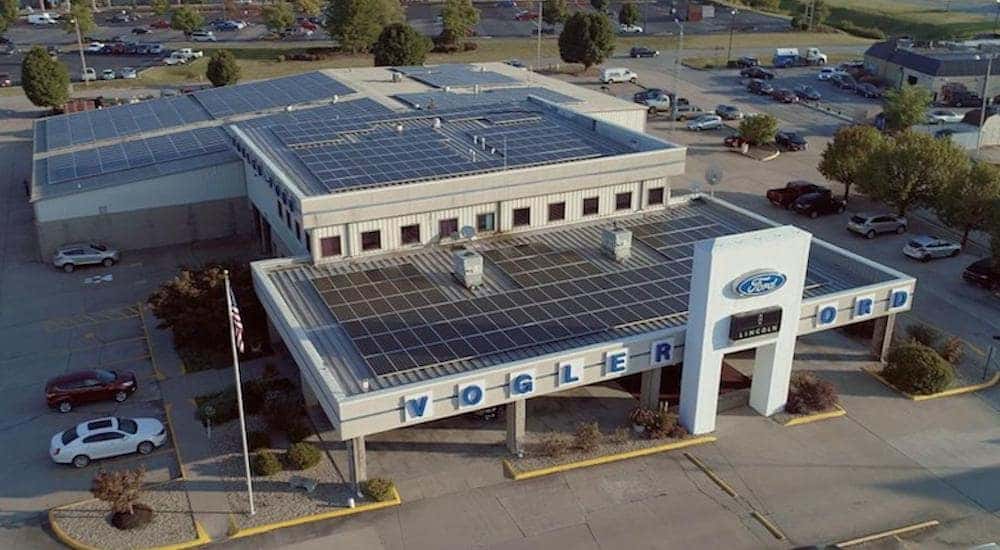 Safety
Safety is always at the top of the list of factors that people look for when investing in their next car. This makes a lot of sense considering how dangerous the roads can be, and how nothing will ever be more essential than making sure the ones you care for are safe and sound on the road. That being said, how is safety measured in the automotive industry?
Vehicle safety is measured by The National Highway Traffic Safety Administration (NHTSA) and the Insurance Institute for Highway Safety (IIHS). The NHTSA offers up to five stars in multiple crash tests for one overall score. The IIHS gives multiple safety tests as well, but the ratings are from worst to best either poor, marginal, acceptable, or good.
Testing is only one way to measure safety though; there are also safety features. Here are some of the top safety features that you should invest in when looking for your next Ford vehicle:

Adaptive cruise control
Stability control
Anti-lock brakes
Park Assist
Rear camera
Visual alert and warning systems
Adaptive headlights and wipers
Tire pressure monitor
Fuel Efficiency
The world has been going green for a while now, but the trend has finally made its way to the automotive world in full blast. Not only is it good for the environment, but can also save your wallet a beating with gas prices as high as they are. Fuel efficiency has never been more popular with the introduction of hybrid, and electric cars and Ford looks to keep this trend going.
The fuel efficiency of your vehicle will often depend on the size or make, but these days you can get over 40 mpg highway depending on the model. Ford dealerships offer the Ford Fusion and the Ford Focus in addition to their thrilling hybrid and electric models if you want to make the change for a better world and a better trip to the gas pump. There are also many features to look into if you want to go even greener:
Start-Stop engine technology
Regenerative braking systems
SmartGauge with EcoGuide
Quality and Comfort
Many people spend a large portion of their time commuting to and from school and/or work. With all that time in a car, you are going to need a vehicle that is comfortable and fits you personally. It makes sense that quality and comfort is another top feature that people look for in their vehicles. Here are some of the best features to look out for to increase the overall quality and comfort of your next Ford vehicle:
Lumbar support
Active suspension
Heated seating and steering wheel
Ventilated seating
Quiettuning technology
Dual or tri-zone automatic climate control
Massage seating
Style
Appearance may not be at the top of the list for features everyone looks for like you would expect, but it's still up there. Style is subjective, and cars come in all shapes and sizes. Some vehicles are bold and athletic, while others are more modern and refined. Some love to stand out, while other love to fit in, and Ford dealerships have a car for everyone.
There are two ways you can determine what style of vehicle might work best for you. The first is by looking at your lifestyle and seeing what makes the most sense. For example, if you work a lot, you may want a professional looking vehicle like a midsize SUV, but if you like to embrace the nightlife, a classy sedan could be a perfect choice. The other way is looking for a car that represents who you are inside and out. This means a tech-savvy person may desire a more modern design to reflect their own personal tastes.
Here are some style features that may increase the overall appeal of your next Ford vehicle:
Moonroof
Leather upholstery
Clutter-free dashboard
Multiple color, fabric, wheel and trim options
LED Headlamps
Dial gear shift
Utility
Next on the list for what you want in a vehicle is utility. Utility in a car generally refers to such things as how well it uses the space and the type of convenience features it offers. Since every car has different dimensions, it is important to look at the utility in terms of class instead of overall. As for the best utility features on the line today, here are some you should be sure to look out for:
Liftgate hands-free trunk open
Power folding rear seats
60/40 split bench seating
Technology
We are in an age of technological advancement where everyday something new is invented to make life easier and more enjoyable. Vehicles have been doing more every year to increase the level of technology in every vehicle. Here are few of the best technology features Ford can offer you:
Sync3 Infotainment system with smartphone connectivity
FordPass app
SiriusXM radio with travel assist
Customer Service and Warranty
At Vogler Ford, we find that being informed and receptive is the best way to give drivers the confidence to invest in the car that will bring them the most satisfaction.
Warranty is also all a part of the customer service experience because a good warranty displays a bond of trust between the dealer and driver. If a dealership has faith in their cars, such as we do at Vogler Ford, then giving a fair warranty is just a natural part of the process that keeps everyone happy.
Loyalty and Reputation
Ford dealerships desire to be more than just a place to buy your next car; we desire to be an automotive community that strives to build trust between dealer and driver through transparency, information, passion, and a desire for mutual satisfaction. The reputation of a manufacturer and the loyalty of its drivers is something that can never be mass-produced, bought, or sold, making it the only factor that truly matters in the end.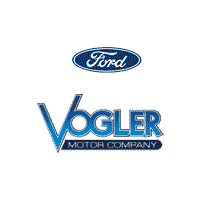 Come Experience Vogler Ford!
Vogler Ford truly cares about what our customers want. Here we can guarantee that your automotive needs will be taken seriously. Whether you are focused on a car with a specific exterior paint color or a car that offers only the latest technology features, we will make sure that we will not only have it, but we will do everything in our power to guide you right to it. When it comes to the world of automotive sales, satisfaction should be a two-way street. So, if you want a dealership that hits all the essential factors that make you smile, you will want to visit a Ford Dealership like Vogler Ford.

Get In Touch