Ford Dealerships Near Me – Carbondale, IL
When it's time to shop for your next Ford vehicle, it's important that you find the right Ford dealership. If you've already started your search for the perfect dealer, you've probably been searching 'Ford dealership near me' on your smartphone. However, your search for the right dealership could be coming to an end. At Vogler Ford in Carbondale, IL, we are proud to serve as your local Ford dealership. We believe in providing each and every one of our customers with a convenient and enjoyable car buying experience. We achieve through offering a diverse and high-quality Ford inventory, low prices, flexible financing, and a variety of additional perks and customer conveniences. If you're looking for a Ford dealership near you that you can trust to provide the ideal car-buying experience, there are a few qualities you'll want to look for. To help get you started on your search for the perfect Ford dealer, here's what you can expect from a trustworthy dealership like Vogler Ford.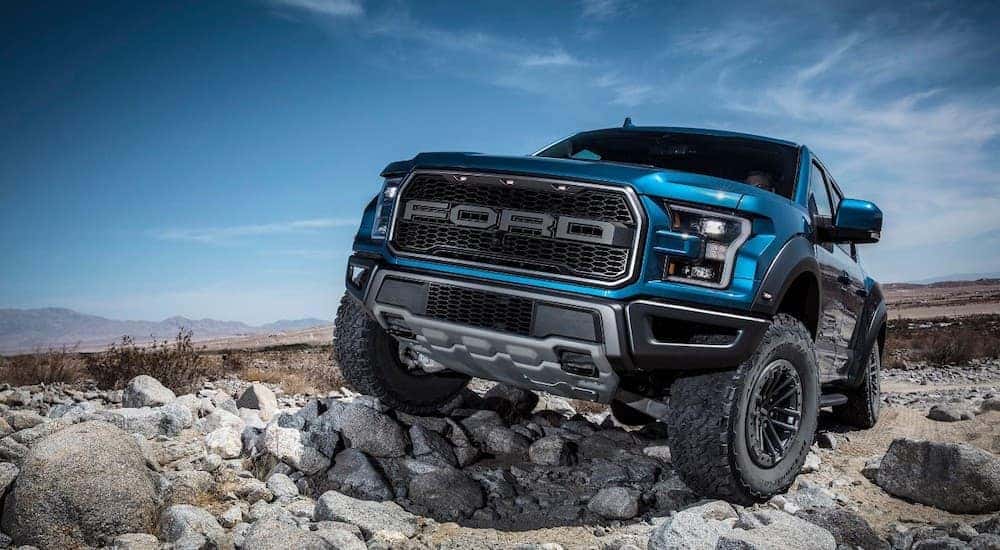 Extensive Ford Inventory
At Vogler Ford, we offer a wide selection of Ford vehicles for sale. From efficient sedans to powerful trucks and versatile SUVs, our inventory has all of your automotive needs covered. Each of our vehicles are maintained to the highest of standards by our passionate staff. Our customers can even feel confident that every vehicle on our lot is priced as fairly as possible and is clearly listed for your convenience.
When shopping for the right Ford dealership near you, you'll want to ensure that the dealerships you visit have all of the latest and most popular Ford vehicles for sale on their lot. Here are some of our most popular selling Ford models:
Ford EcoSport
Ford Escape
Ford Explorer
Ford F-150
In addition to these models, we also offer a variety of Ford sedans including the Fiesta, Fusion, Focus, and Taurus, as well as numerous commercial vehicles like the Ford Super-Duty models and the Transit Connect. If you're not sure which Ford vehicle is best for you, a helpful member of our team will be happy to listen to your budget and needs to help you select the right vehicle.
New, Used, & CPO Models
Any reputable Ford dealership near you should have an inventory of not only new vehicles but also used and CPO models. This will ensure that you are able to choose from a more diverse selection of vehicles and that your desired budget and requirements can be met. If you're not sure whether a new, used, or CPO vehicle is right for you, don't worry! The Ford experts at Vogler Ford will be happy to discuss your available options. However, in general, drivers looking to save the most on a vehicle will want to check out the used inventory at their local Ford dealership, while drivers looking for all of the latest features will want to opt for a new vehicle. If you're somewhere in between, you may want to inquire about the available CPO models at a reputable Ford dealership near you, like Vogler Ford, which offer lower mileage, are in like-new condition, and are of a more recent model year.
At Vogler Ford, we'll be happy to help you determine whether a new, used, or CPO vehicle best suits your needs, lifestyle, and budget. Our diverse selection offers plenty of options for each segment of our inventory, so no matter what type of vehicle you choose, we'll have you covered.

Service and Parts Center
At Vogler Ford, we are proud to offer a fully certified service and parts center for our valued customers and community members. After the purchase of your vehicle, you can always return to Vogler Ford for routine maintenance or complex repairs. Our expert technicians will service your vehicle with the highest quality parts and ensure that your vehicle gets back on the road as efficiently as possible. Customers who need help ordering parts and accessories can also take advantage of our on-site service and parts center, where our technicians will gladly help you order the correct parts and accessories and install them if needed. To learn more about the Vogler service and parts center, as well as to check out any applicable service specials, visit our user-friendly website.
Flexible Finance Center
The Vogler Ford finance center works with our customers right on-site to help them secure the financing they need for their new vehicle. This is an important part of any Ford dealership near you and offers an important convenience Without an on-site finance department, receiving the necessary financing for your vehicle can quickly become a time-consuming hassle. However, with help from an expert finance team, like at Vogler Ford, securing the right loan is easy. Our team will even work with drivers of all credit backgrounds with a variety of flexible finance options at the ready. Whether you have perfect credit or poor credit, you can feel confident that the finance team at Vogler Ford will help you get on the road with your new vehicle as quickly as possible.
Regular Specials & Incentives
In addition to our low pricing and flexible financing, a reputable Ford dealership near you should also offer regular specials and incentives to save you even more money on the purchase of your next vehicle. At Vogler Ford, we offer specials on our new, used, and CPO inventory, as well as on the services available through our on-site service department. If you're interested in learning more about the current deals at Vogler Ford simply visit our website or give us a call!
Vogler VIP Package
When shopping for the right Ford dealership near you, you'll want to check for any additional benefits and perks for purchasing a vehicle. At Vogler Ford, we offer the Volger VIP Package, which includes numerous benefits for applicable new and used minutes. Here are a few examples of the benefits of the Vogler Ford VIP Package:
Lifetime Powertrain Coverage
Complimentary Maintenance for One Year
10% Off Ford Parts
$250 Off Your Next Vehicle Purchase
To learn more about the Vogler VIP Package, be sure to check out our website or give our helpful team a call. We will gladly discuss all of the exclusive perks that come with this package and fill you in on any additional details for your purchase.
Convenient Department Hours
One of the key qualities you can expect from a reputable Ford dealership near you, like Vogler Ford, is convenient evening and weekend hours. During the week our sales department is open until 6 pm; however, our customers can even enjoy our flexible Saturday hours from 8am-4pm. Drivers interested in shopping with Vogler Ford can view all our contact information and department hours directly on our easy-to-navigate website.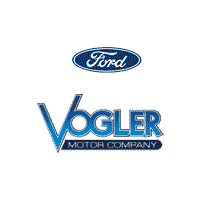 Looking for a Ford Dealership Near You? Visit Vogler Ford
When you find yourself searching for a Ford dealership near you, be sure to check out all that Vogler Ford has to offer. From our extensive inventory of Ford vehicles to our on-site service and parts center and expert finance team, you'll have everything you need to fulfill your automotive needs right on-site at our dealership. You'll also experience the excellent service of our warm and friendly staff and enjoy the low prices we offer on each and every vehicle. So, when it's time to purchase your next vehicle from the right Ford dealership near you, be sure to visit Vogler Ford. We can't wait to help you get into the perfect vehicle at the right price.
Get In Touch