Ford F-150 for Sale – Carbondale, IL
In 1948, the Ford F-150 was introduced to the world as the first generation of F-series pickup trucks (also known then as the Ford Bonus-Built) to replace earlier car-based pickup vehicles. In the years since its initial rollout, the F-150 has gone on to become the best selling pickup ever. It's been the number one pickup in the United States since 1977 and the number one overall vehicle since 1986. North of the border in Canada, it has also become the highest-selling vehicle. Ford's flagship truck comes in a wide variety of trim levels and is available with an array of options which will appeal to everyone from those looking for a simple workhorse to those seeking higher performance or off-road adventures. No matter the innovations made over the years since 1948, the F-150 still retains the same underlying true character now that it did then. Clearly, that's been a winning formula for Ford judging by its loyal customer base. If you are considering shopping for a
Ford F-150 for sale
, let's explore some of the reasons why it's achieved its well-deserved reputation for longevity, quality, and reliability.
Why Vogler Ford?
F-150 Inventory
Special Offers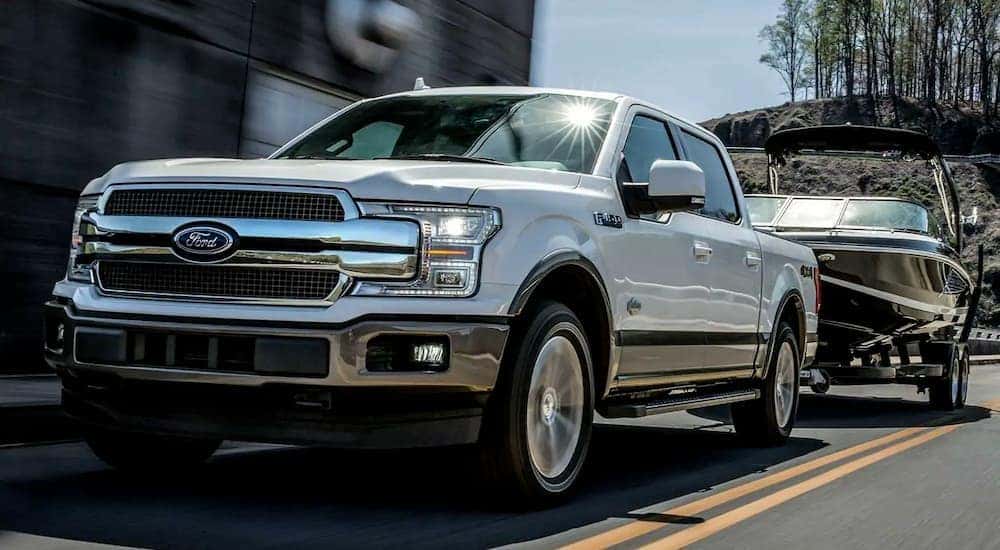 A History of Innovation
When the original F-150 was introduced in 1948, the idea of a "true truck" was born, as opposed to truck-like vehicles adapted from traditional automobile designs. The first version of the truck was fitted with a manual transmission and windshield wipers for both driver and passenger – highly advanced technology at the time. In the mid-1950s, more innovative advancements followed, including newer engines, and upgraded chassis, and optional features like a radio and some light, which we would never dream of being extras now. It was around this same time that the official F-150 moniker was adopted.
Ford kept the innovations coming with the introduction of a four-wheel drive version of the F-150 in the late 1950s, followed by advancements in suspension during the 1960s. Both of these factors made the truck incredibly popular with farmers and construction workers, and the audience that the F-150 still appeals to today.
From that point forward, Ford would continue to rapidly develop new features which would set the F-150 apart from its competition. New innovations included more powerful and efficient engines, improved aerodynamics and a plethora of other advancements that other truck manufacturers would later try to imitate. By the late 1970s, the F-150 would establish its dominance within the pickup truck market and has remained there as the dominant figure ever since.
Ford would go on to set the standard with the F-150 in regards to mass appeal, technology, and praise from the industry. Advances in technology and automation continue to propel the F-150 to the forefront of what a pickup truck should be. When you buy an F-150, you are getting innovation and quality built upon the base of a revolutionary vehicle created many decades earlier.
Rugged Character and Reliability
Perhaps the F-150's most sought-after characteristic is its unbeatable toughness. Ford even created the well-known "Built Ford Tough" advertising campaign around this and other Ford trucks. Even before the F-150 reaches consumers, it is put through long, vigorous testing before its offered for sale, including pulling trailers and hauling heavy loads in extreme climate conditions. So you know when a Ford F-150 gets to you, it's fully prepared to handle anything you can throw at it, whether you're simply hauling the boat to the lake or traveling across the country with a camper in tow. In short, the F-150 works like it's supposed to. Its durability and reliability ensure that it will help you get the job done.

Get Up and Go for Less
The F-150 is also more fuel-efficient than ever due to technological innovations in manufacturing, which have reduced the overall weight of the vehicle. In combination with further advancement in Ford's engine and drivetrain offerings, power and performance are up while overall fuel costs are down.
That added power and performance also adds up to more capacity for towing what you need, whether large or small, depending on which of the available engine options are selected. Even if you don't have a need for towing, the F-150 still provides plenty of room for cargo in the spacious bed.
A Truck for Everyone
A variety of trim levels and available options make the F-150 one of the most versatile vehicles ever. Minimalists may want to stick with the more bare-bones and utilitarian base model, while others may want to choose top-of-the-line luxury. In-between, there are enough options for buyers to make their F-150 their own, customizing it to their specific individual driving needs and lifestyle.
The user-friendliness doesn't just stop at the trim levels either. The F-150's designers also considered many of the finer details, both inside and out, to make the truck more usable and comfortable in a wide variety of situations.
The original F-150 was marketed toward the "all American man," but these days it isn't just for blue-collar workers. Everyone from Hollywood celebrities to professional athletes to a growing base of women drivers have adopted the F-150 as their vehicle of choice.
Staying Safe
The F-150's innovative safety features provide protection and peace of mind for you and your passengers (and cargo). In addition to the more "traditional" safety measures, Ford packs the F-150 with an array of technological innovations which work to prevent accidents before they occur, and assist after the fact if they do.
Ease of Handling
When you think of pickup trucks, the image of a svelte vehicle with excellent handling probably doesn't immediately come to mind. You may also think that pickup trucks make for a very rough ride. The F-150 is both agile and sure-footed for a pickup of its size. Whether the bed is completely empty or filled to the brim with a heavy load, the F-150 is completely responsive thanks to its smooth suspension, steering, and brakes.
Looking Down the Road
As evidenced by its long track record of excellence and customer satisfaction, it's clear why the F-150 is as popular as it is. It also explains why there is anticipation among its faithful customer base when new models are announced. Fans of the truck already know what they have in the F-150 but also look forward to what's coming next.
The Legacy Lives On
If there's one reason the F-150 has stayed on top for so long, it's that Ford knows its customers and what they want in a truck. Their designers and engineers have kept the core audience in mind, retaining the concepts of the original 1948 models while adapting them for modern times.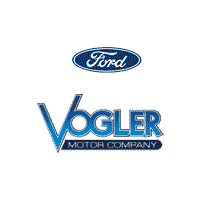 Looking for a Ford F-150 for Sale? Visit Vogler Ford
Here at Vogler Ford in Carbondale, IL, we have a wide selection of F-150s to choose from, whether you are a daily driver or someone looking for a workhorse that can handle the toughest jobs. We consider ourselves experts on the Ford nameplate and would love to talk shop with you. Please give us a call or visit our showroom. Our professional staff can help to get you in the F-150 that best suits you.
Get In Touch